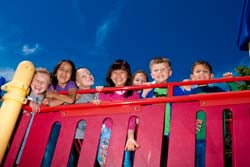 The Quentin Road Christian Preschool is offering a drop in program throughout the year for children ages 3-12.
If you need care for your kids, or they just need some fun, bring them to Quentin Road! Whether it is for a half day, full day, or a week here and there, we would be happy to have them join us. (Ex. Spring Break, Christmas Break, Institute Days, Early Release Days, Summer Camp)
Call 847-438-4494 X21 to check availability.


Summer Camp is full with an extensive waiting list. We are no longer accepting Summer applications or taking names for the waiting list. We are so sorry!


Online Applications
Enrollment Application for NEW students (Please read our Parent Handbook of Policies by clicking
here. You won't be able to submit an application until you have done this.)

Re-registration Application for RETURNING and CURRENT students who already have a procare account (incl. extra activities, field trips and Drop-In Days)